After a few months of hard work we have released the Juju GUI v0.10.0 which has the awesome new service Inspector as the default!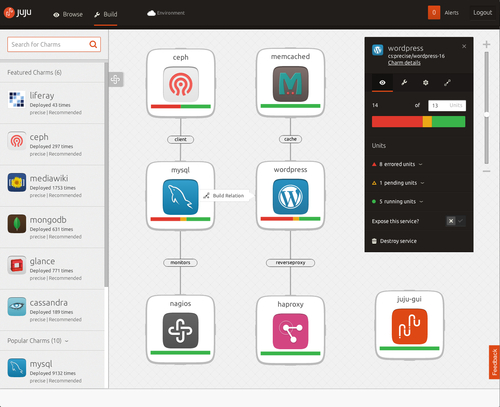 Quickly following up on v0.9.0 which added IE10 support, this release switches the new deployment and service inspector to be the default, switches to the new Go sandbox by default, and adds internal support for the upcoming charm bundles!
Additional information on Juju can be found on the newly redesigned https://jujucharms.com or join us in #juju on irc.freenode.net. Interested about more of the changes in this release? You can read the full changelog to see all of the other updates that come with this version and what we have been up to over the past few releases.